Preparation Tips for Camp Parents
Posted on March 17, 2017 by Phil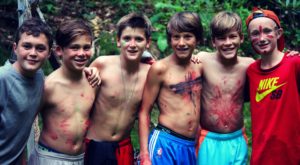 Camp is right around the corner! While your kids are experiencing many different emotions as they prepare for Camp, we know that you too find yourself excited, then nervous for them, and maybe even a bit scared too. These are very normal emotions that we all experience as parents. As you prepare, I'd like to share these 11 Tips to consider as you get ready for this summer's camp experience. See you soon!
– Phil Berry, Director and Camp Parent
1.       Plan together. Instead of planning the entire event for your child, involve your son or daughter in the choice to attend camp, what kind of camp to try, and how long to stay. Children who feel some control over their camp experience are more likely to enjoy it than children who feel forced to attend.
2.       Express enthusiasm. From the start, your discussions about camp should be positive, even if some of your own childhood memories of camp are not quite stellar. Sharing that story about the time you and your cabin mates narrowly escaped a treacherous lightning storm while rapelling a sheer stone wall in the Canadian Rockies won't inspire junior to take the plunge. Instead, talk about camp in truthful, glowing terms in order to instill a positive attitude about the experience.
3.       Shop together. Part of giving a child some ownership over his or her camp experience involves reading the camp's packing list and shopping together for key items. Perhaps a new flashlight, a toiletry kit, or bottle of shampoo is on the list. Rather than picking up these items on behalf of your child, bring your son or daughter with you to the store.  Lay out a budget and let them do the shopping. It's another great way to instill positive attitudes (and ensure you don't buy the nerdy underwear or the dorky-colored toothbrush).
4.       Label everything. It's really easy for kids to lose stuff at camp, but if you want it back, it has to have your child's name on it. The iron-on labels are OK, but they rarely withstand more than six or eight trips through the washer. I like laundry markers (such as the Sharpie "Rub-A-Dub" marker) and indelible stamps. Most big-box, office-supply stores can custom-make a rubber stamp. Blot it on a permanent ink pad and voila! You can label just about anything with your child's full name and phone number. Label tapes (such as the P-touch) also work well for labeling items like tennis racquets and sunglasses. Yes, you have to label everything.
5.       Spend practice time apart. The best way for your child to learn how to cope with the separation from home is … you guessed it … spending some practice time away from home. As I talk about in my DVD-CD set for new camper families (The Secret Ingredients of Summer Camp Success), both parents and children benefit from arranging a long weekend at Grandma's or several overnights at a friend's house. Children who learn how to cope with their normal feelings of missing home will arrive at camp confident and enthusiastic.
6.       Pack together. You've planned and shopped together … now it's time to get everything ready to go. Double-check the camp's packing list and be sure you've labeled everything. (Did I mention that already?). Once again, joining your child in this important preparation, rather than doing it for him as a "favor," will instill a sense of pride. Be sure to pack in the recommended container (e.g., trunk, duffle bag, suitcase, etc.). If your camp recommends a trunk or footlocker, I suggest rolling your clothes and arranging them like pencils in a can. That way, your child can see everything she has all at once. The traditional fold-and-stack method of packing hides everything but the top layer.
7.       Never make a pickup deal. It's normal for any child to ask, "What if I feel homesick?" But research shows that almost all children have at least some feelings of homesickness during their stay at camp. So, please, don't ever say, "If you feel homesick, I'll come and get you." The subtext of such dreaded pickup deals is: "I have so little confidence in your ability to cope with this normal feeling that I think the only solution is for me to come and rescue you." Not surprisingly, pickup deals make homesickness worse. When your child asks, "What if I feel homesick?", tell him: "You probably will miss some things about home, but your practice time away has taught you how to deal with those feelings. Plus, your cabin leader or counselor will be there to help."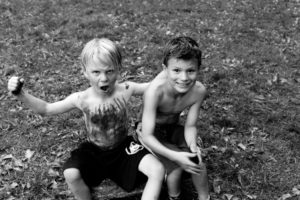 8.       Make a letter-writing kit. If you want any chance of correspondence this summer, you'll need to grab a large, zipped freezer bag and pack it with paper, pens, and a stack of pre-stamped, pre-addressed envelopes and postcards. Your child is going to be having a blast at camp, and chances are that he won't be thinking much about you or home. (Sorry.)  Don't worry. When it comes to camp, no news is generally good news. But, letters are fun to give and receive. I recommend you send two or three letters a week.
9.       Express confidence. "You'll do great at camp" is something every parent should say to their children, whether they're headed to day or overnight camp. Of course, there will be some challenges. Making friends, spending time away from home, and adjusting to a new routine aren't easy. But they are possible. And when your child accumulates a pile of small successes at camp, she will start to feel even better about herself. Remember, self-esteem is borne of actual accomplishment, not parental platitudes. What your child needs going into camp is your vote of confidence. It's normal for you to be a bit nervous about the time apart, but share your own jitters with a partner or spouse, not with your child.
10.    Be honest on your child's health form. Yes, some well-intentioned parents will withhold crucial medical and psychological information from their child's camp health form. (Not you, of course, but other parents.) Leaving out critical data about any diagnoses, conditions, or medications cripples the camp's doctors and nurses. Instead, fill out the health form completely—even add a supplemental narrative if you want—so the camp's healthcare professionals are in the best possible position to support your child. And if your child takes a helpful medication—such as a stimulant medication for ADHD—please keep him on that medication during camp. He will need to pay attention and control his impulses at camp just like at school. Withholding helpful medications only puts your child at a behavioral and emotional disadvantage. (And if you want some extra brownie points with the camp nurse, send in the completed health form when it's due, rather than bringing it on opening day.)
11.    Eleven? Yes! A free bonus tip! Be on time for opening day. Nothing throws a family's mental state off more than arriving late on the first day. (I've even had parents arrive on the wrong day.) Believe me when I say that it's a good idea to read all the correspondence you get from camp, including information about the day and time for opening drop-off. A lot of introductions and orientation happen in the first hours of camp, so it's important your child is there on time to begin integrating into the camp community. It's equally important that you be on time for closing day. No child likes to be the last one to be picked up, so plan for traffic and weather, and know that even if your child is a bit sad to leave camp, he sure is glad you were on time. My own mother still reminds me of the first words that came out of my mouth when she and my dad picked me up after my first overnight camp stay: "Next summer, I want to come for four weeks, not just two!"
These eleven steps are from an except written by Dr. Chris Thurber, and were featured in an article in CampBusiness magazine. Also consider Dr. Chris Thurber's book Summer Camp Handbook which can be found easily with a google search.
Dr. Christopher Thurber is a board-certified clinical psychologist and father of two. His preparatory materials for new camper families include the bestselling Summer Camp Handbook and a DVD-CD set called The Secret Ingredients of Summer Camp Success, which has been shown to lower the intensity of first-year campers' homesickness by 50 percent, on average. Visit DrChrisThurber.com to order these materials or learn more about Chris's work with kids and camps.
For more packing tips, visit our #AskCamp Video FAQ Wall…. available April 2017
www.boys.ridgecrestcamps.com/faqvideos
or
 www.girls.ridgecrestcamps.com/faqvideos
Posted in Just For Parents | Tagged #askcamp, Camp Crestridge, Camp Ridgecrest, Confidence, parents, prepare, Ridgecrest Summer Camps